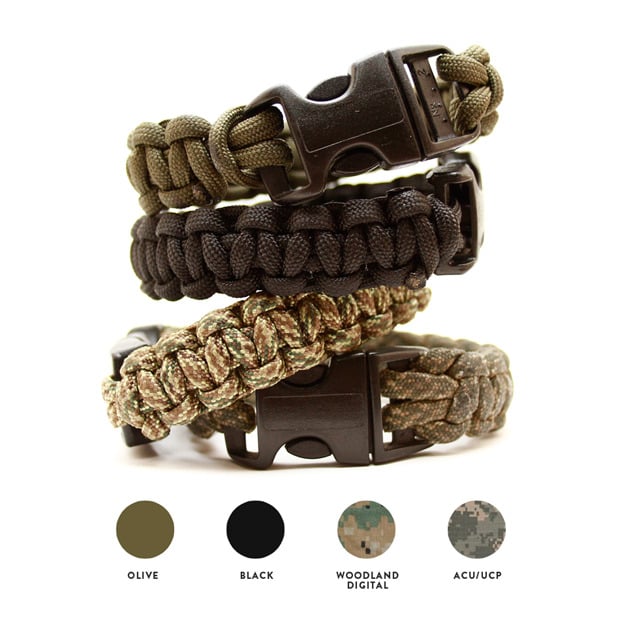 Paratam Bracelet
$

10.00
---
---
Alright, you've escaped droves of zombies and made it to (relative) safety. What are you going to do for food? How are you going to lash down shelter? How will you be alerted to intruders? One product answers all of those questions.
Let's face it. You can't be 100% prepared when disaster strikes. But the Paratam Bracelet will help you get as close to that as possible. Constructed of real deal 550 paracord, the bracelet can be unraveled for up to 11 feet of rope for multiple survival purposes. Snares, tripwires, tying down a means of shelter, and even a belt in the event you used your existing belt to zipline to safety like an urban Macguyver.
As an added bonus, a portion of our profits goes to disaster relief efforts as well as the Wounded Warrior project. Buying useful survival gear while aiding humanitarian efforts? Win win situation here.
Staying prepared means staying alive. Being down with Romero Brooks means you're doing both at the same damn time. Pair the Paratam Bracelet up with our Fortuna Bandana and you've got a means to safely escape hordes of the shambling undead in style.
Be sure to send us your wrist measurement in inches after ordering with your order number so we can send out the right size custom fit for you. No generic sizing here. We make everything by hand to fit you perfectly.